Spiral Productions LLC has just completed a major overhaul of the Official Project London Movie Site. The previous version of the site served us well until it became clear that to show more clips, content and visuals, we needed to completely re-theme our WordPress content management system. The new site still utilizes the WordPress CMS and was heavily customized to work for the movie. We believe this upgraded site will take us through the release of the movie.
New features on the site include among other things, a character gallery, and pages for the Graphic Novel and Project Manhattan.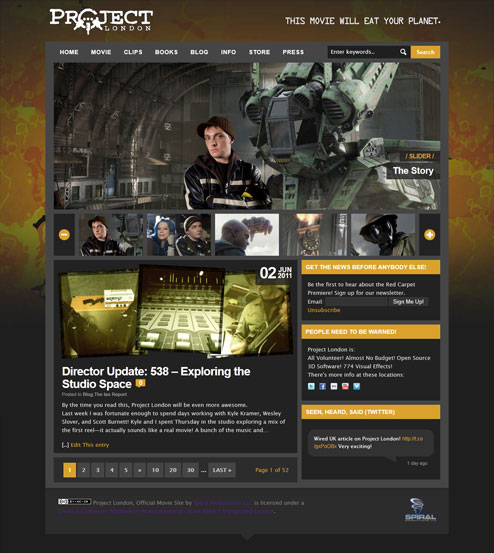 Project London is an independent, no-budget, feature-length, live action movie with vivid, intense, and marrow-vibrating visual effects and animations created with the open source software Blender (and other traditional software) and 250 (or so) worldwide volunteers. It's led by The Triumvirate and set in Seattle, Washington. It will be available for worldwide viewing in its entirety very soon. In the meantime, check out the cool article about us on the Wired UK website.